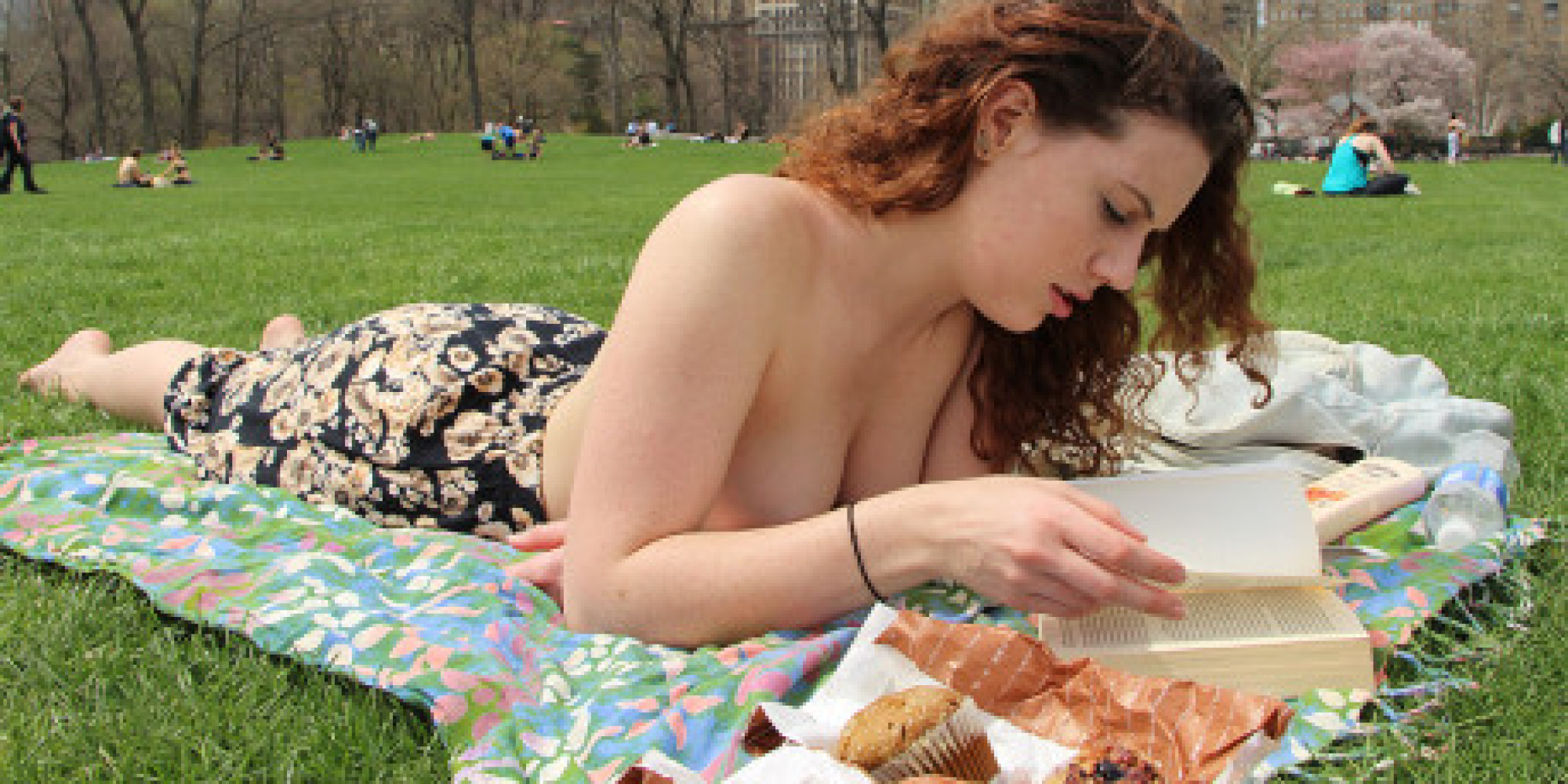 I assume NAKED BREASTS could get you to do a lot of things…many of which are more drastic or illegal than THIS:  There's a group of women in New York City who have a TOPLESS BOOK CLUB…to try to inspire people to read.
I'm sure the ladies in the club found inspiration in feeling liberated and literary.
They've been going for a few years, and it starts every year once it gets warm out.  They met for the first time in 2014 on Friday in Central Park, then on Saturday on a rooftop patio at a hotel.
It's TOTALLY LEGAL for women to be topless in New York City, which is how they get away with holding their book club in public.
And yes, guys…you CAN join.  According to the group, quote, "We usually have at least one male at our events, but rarely more than one or at most two."  And we haven't had a problem with being overrun by creepy guys.
Well, that's because guys now have a club to join – the Gawkers Boob Club.