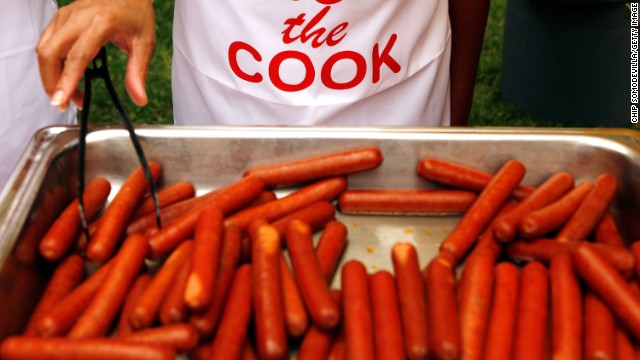 If you were surprised to find cheese in your wiener this weekend. Blame Kraft foods. they recalling 96,000 pounds of Oscar Mayer Classic Wieners thanks to a labeling mistake.
I feel those lactose intolerant people who unknowingly chowed down cheese hot dogs at their Easter BBQ.
Look, finding cheese in your wiener when your not expecting it can be a bit of a shock.
And, if you can't blame Kraft Foods for your packaging problem. You need to see a doctor.
———-
Kraft is recalling 96,000 pounds of hot dogs because packaging labels were incorrect, federal officials said Sunday.