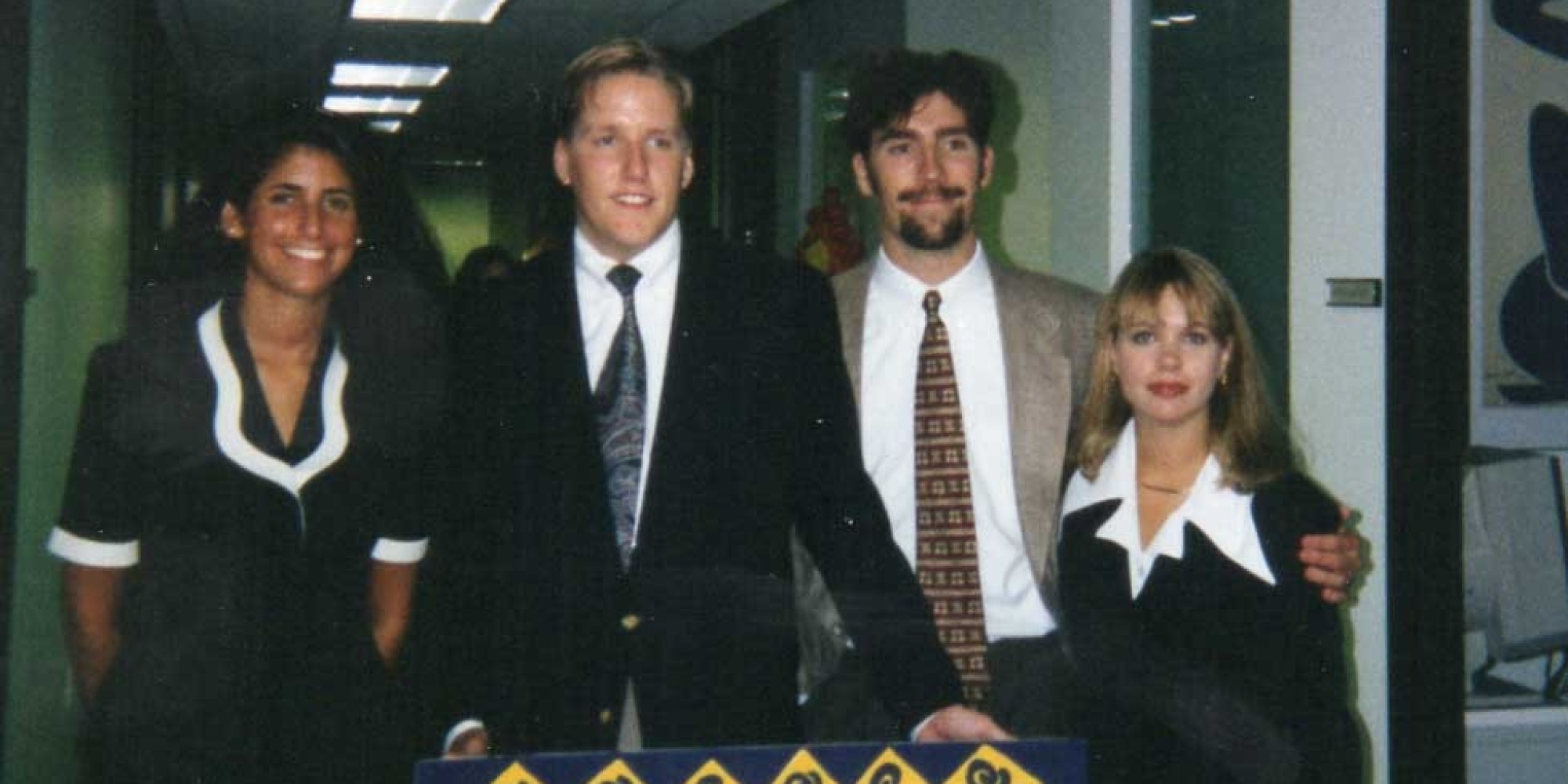 While interning for Taco Bell's ad agency in the summer of 1995, four college students took part in a competition. Their idea—which didn't win, yet might seem familiar: a taco shell made out of Doritos.
Of course, Taco Bell ultimately came out with just that roughly 17 years later, and its insanely successful line of Doritos Locos Tacos has netted the firm more than $1 billion in sales.
Andrea Watt, one of the former interns, says she doesn't want money, but she wouldn't mind at least some credit—for an idea that she recalls being told wasn't "really that marketable."
There's all sorts of proof of their idea, including promotional materials the team created. They suggested calling the product "Dorito Tacos," charging 79 cents, and having Matthew Perry shill for the item.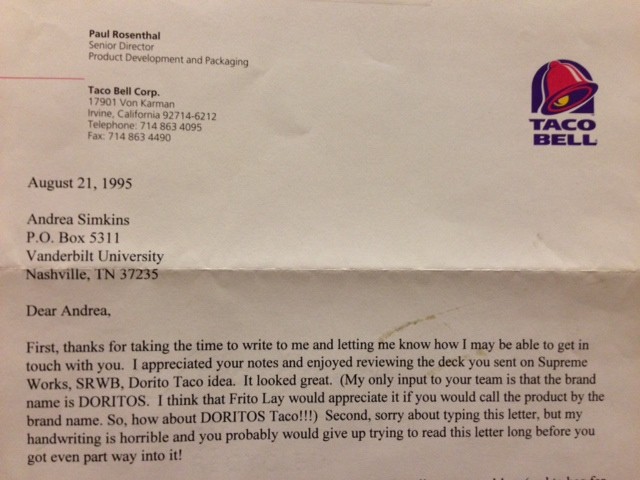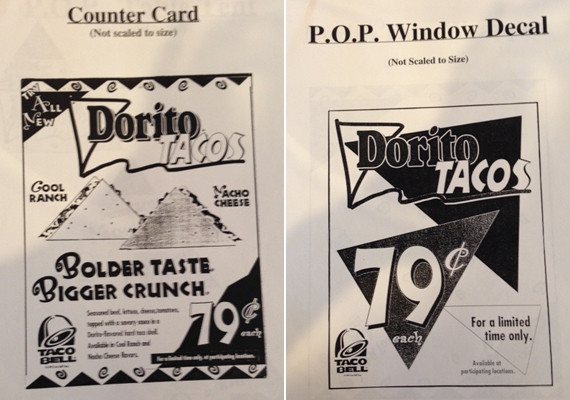 In response to the new claims, a rep for Taco Bell pointed out that concept and execution are two different things. Really? Without concept you can NOT have execution.
Just give these former interns some credit. It's not that hard to say thanks. But, then again I guess it is when you're choking on money.
———-
Andrea Watt came up with a billion-dollar idea when she was just 20 years old, and she wouldn't mind at least getting a little credit.
During a summer internship in 1995, Watt and three other college students pitched the idea of a Doritos-shell taco to Taco Bell executives as part of an intern competition.