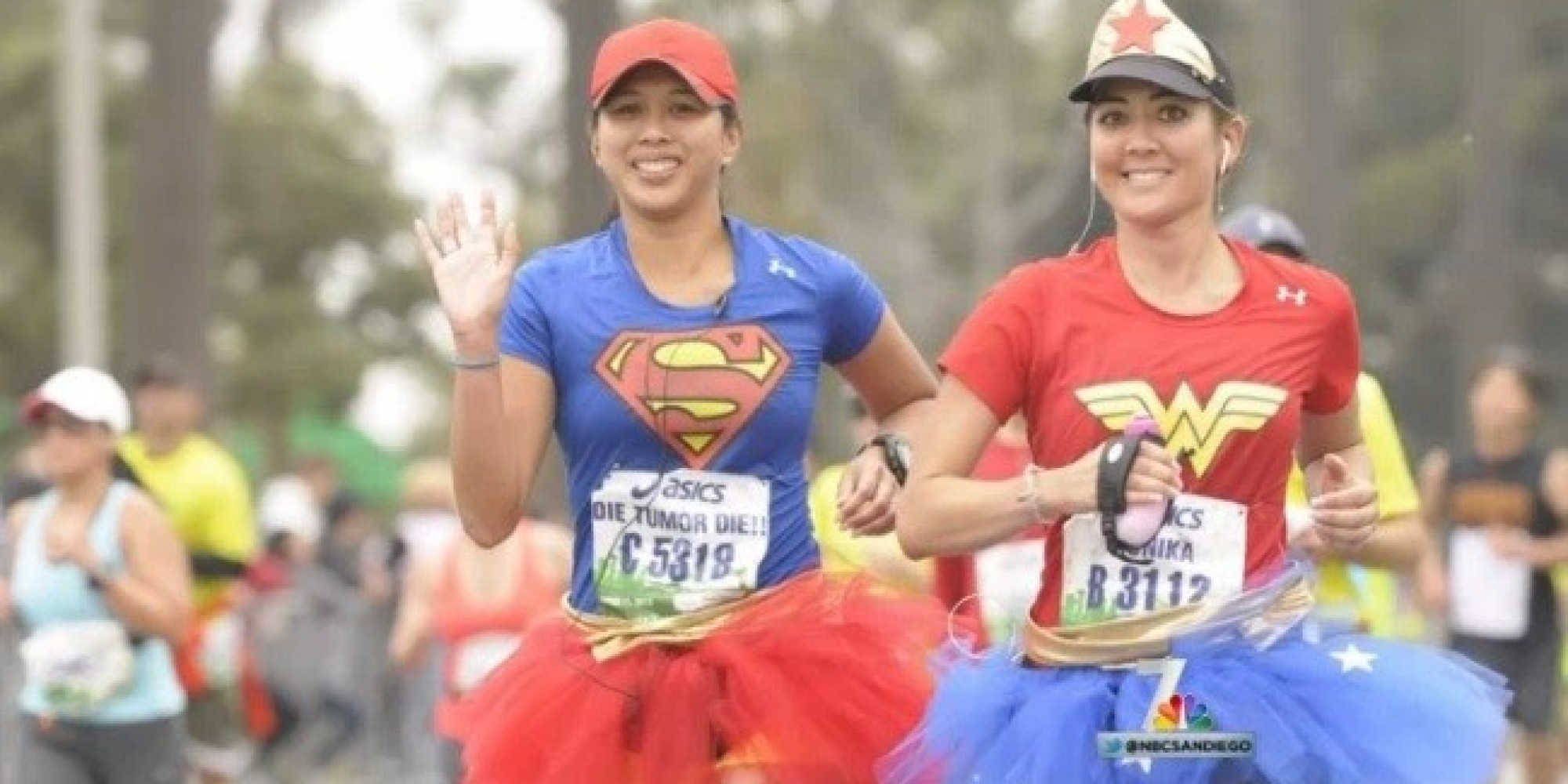 When Monika Allen, a brain cancer survivor, got an email from Self magazine asking if it could feature a photo of her running a marathon, she couldn't have been more excited. That was until she learned the magazine mocked her frilly costume.
While undergoing chemotherapy last year, Allen decided to run the Los Angeles Marathon and to wear a particularly motivating outfit, NBC 7 reported. The avid exerciser donned a Wonder Woman costume and paired it with a tutu, a product she makes and sells. Her company, Glam Runner, also raises funds for a charity that empowers young girls.
———-
This is not just to blast Self magazine (although I'm glad they've caught hell for it) but a reminder that you should stop and think before you troll people. Not just online but in real life. Before you make jokes about somebody, stop and consider WHY they may look or act in a way that you consider weird or funny. It might not be a laughing matter.