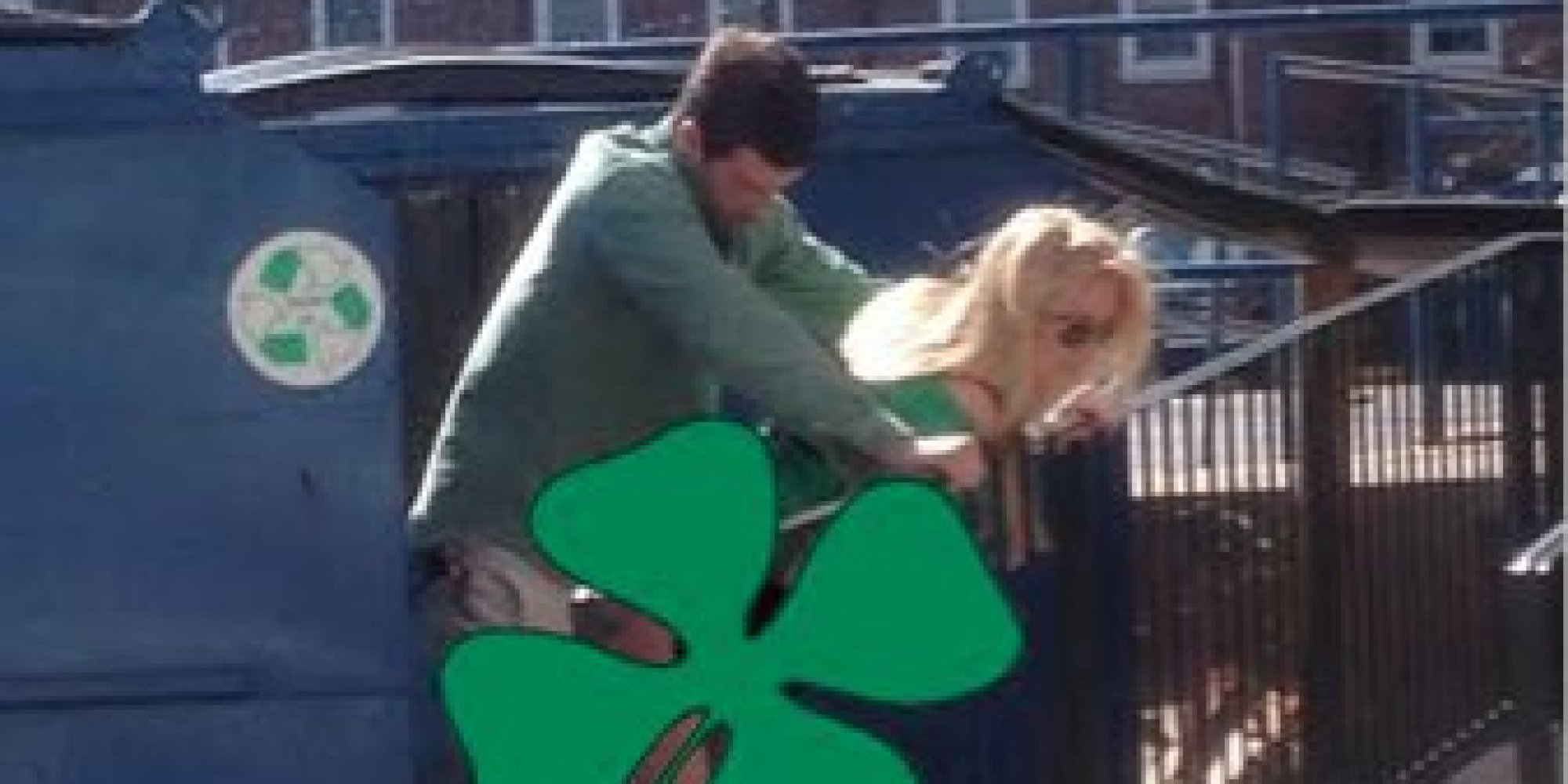 Oh, the poor decisions people make while drunk. At least they can blame it all on St. Patrick's Day.  Regardless, it's safe to say she likes his sheleighly! He Yo!
———-
Looks like somebody got their Lucky Charms!
Police are looking for a duo caught in photos and video celebrating St. Paddy's Day early near two Dumpsters in Newark, Del.