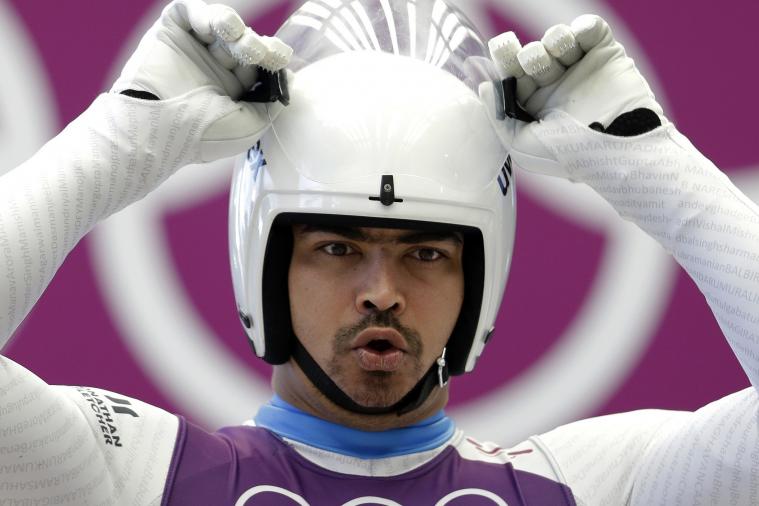 Natacha Pisarenko/Associated Press
Shiva Keshavan is one skilled dude.  He crashed his luge sled during a practice run in Sochi and somehow manage to make a save and get back on it as he was sliding down the track, face down.
His extreme calm in the moment probably has to do with his insane training back home in India.  Apparently, there are no luge courses so he has to make do with his modified sled and hit the road.  This is crazy!